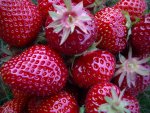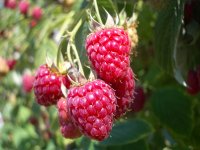 昨日は大勢で、
クロックフォードブリッジファーム
へフルーツ&ベジタブル狩りに行った。うちから車で20分ぐらい。ほうれん草や豆類、そしてイチゴやラズベリーなど片っ端から狩った。その後、パブで遅めのランチをして、
ポレスデンレイシー
で散歩。夏過ぎて暑い。やっぱりイギリスはもう少し涼しい方がいい。夜、アラタは疲れ過ぎてなかなか寝付けず、今日の昼寝も長かった。写真は昼寝中のアラタ。


We went fruit and vegetable picking at

Crockford Bridge Farm. We picked strawberries, raspberries and some vegetables. It's only 20 minutes from our flat. We then went to a pub for late lunch and walked in the nice garden at
Polesden Lacy
. It was again really hot yesterday. I prefer England much cooler, even in summer. It was difficult to get Arata sleep last night, he must have been overtired. And he had a long nap today. Arata is fast asleep in this photo.