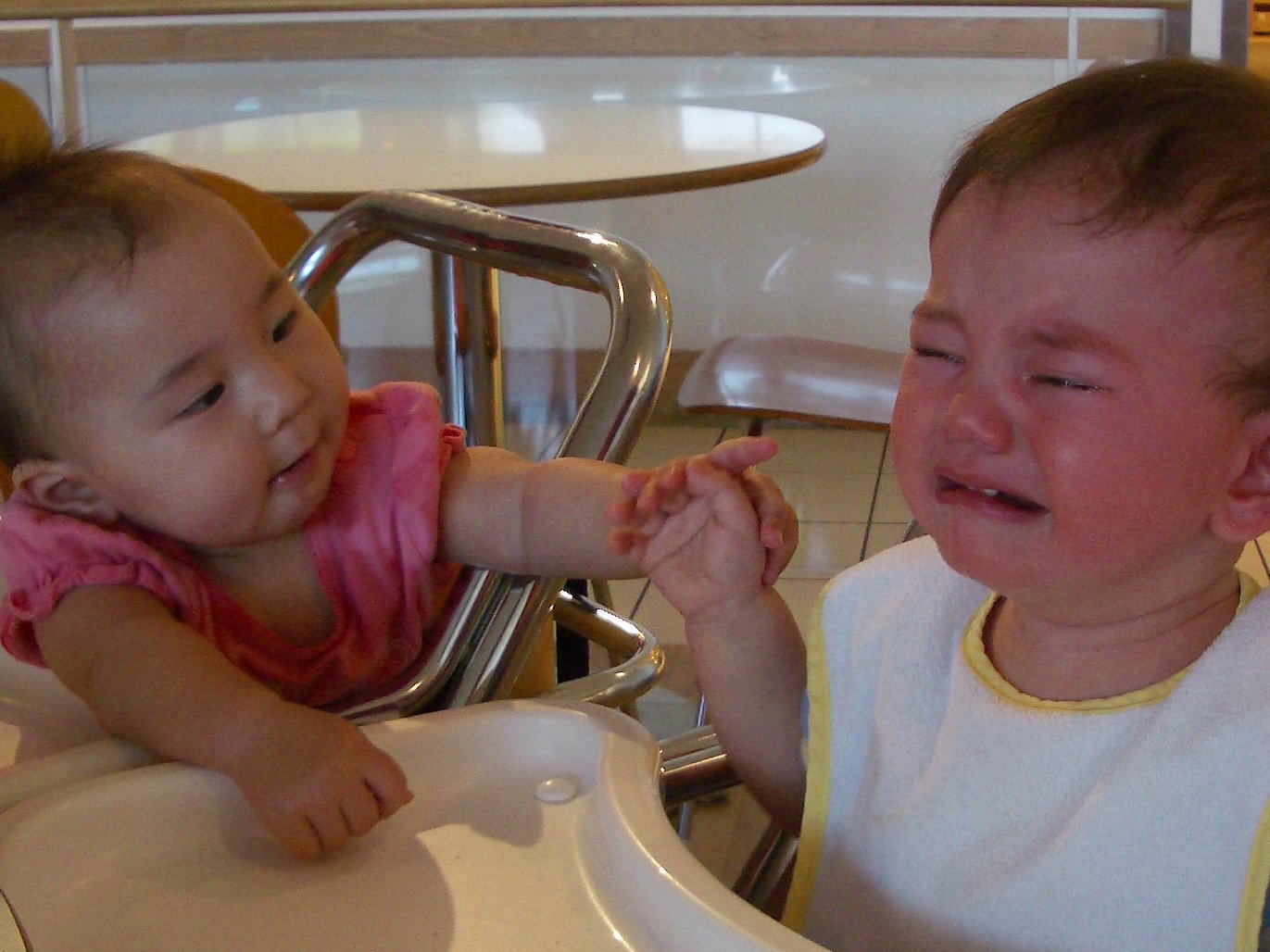 お誕生日が10日しか違わないポピーちゃんと4ヶ月ぶりに会った。4ヶ月前の二人は
こんな(ここをクリックしてね)
だったけど、今日は個性の芽生えた人間同士って感じだった。月齢8ヶ月の赤ちゃんの4ヶ月なんて、人生の半分前だから、お互い覚えていなかったかもしれない。でも、アラタはポピーちゃんに手を伸ばし、ポピーちゃんがそれをつかむという、劇的な再会の瞬間だった。


が、その後、アラタはずっと機嫌が悪く、ランチも食べずに泣いてばかり。(実はお腹が空き過ぎていたと後で判明。)写真は、「どうしたの?大丈夫?」と、手を握り、アラタを慰めるポピーちゃんと、泣き止まないアラタ。アラタはポピーちゃんのような優しい女の子が好きに違いない。


We went to see Poppy and Michiko to London. Poppy is only 10 days younger than Arata and
they met first time about 4 months ago. (Click here!)
They have grown and look more individual. 4 months for 8 months old babies is half a life ago and probably they could not recognise each other. But just after they met today, Arata stretched his hand and Poppy grabbed it. Very nice reunion!


Unfortunately, after that, Arata was not in a good mood all the way. He kept crying. (I later realised that he was too hungry.) In this photo, Poppy is holding Arata's hand. She probably wanted to say, 'What's the matter? It's ok... Don't worry...' Arata must like a nice and gentle girl like Poppy.