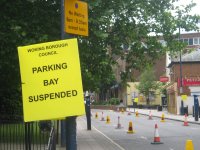 フラットの前から駅へ続く道脇のパーキングは、先週末の連続テロ未遂の影響か、全て使用中止。ここ数日、上空を警察のヘリコプターが出動していることが多いし、ショッピングセンター内では警察官が巡回している。


全国的な警戒態勢強化の一環か、Wokingに疑わしい人物が住んでいるのか、テロ情報でもあるのか、よくわからない。でも、のんびりと買い物している横で、防弾チョッキを着てライフルを持った警官がパトロールしているのを見ると、ちょっと緊張・・・。私達、Wokingの繁華街に住んでいるから。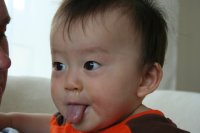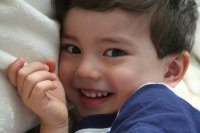 そういえば、この間、「タカラはJasonに似ていて、アラタはママ似だね」と言われた。どれだけアジア人ぽく見えるかに気をとられて、こういうコメントをする人はあまりいない。Jasonが日本人ならこんな感じだと思うけど。

The parking bay on the road to the station has been suspended. I often see police helicopter hovering over the town centre in the last few days. I've seen more police officers patrolling in the town centre.

I'm not sure if it is a part of the standard tightened security after the terror plots last weekend or police has any intelligence information of possible attacks here or if there is a suspect police is watching lives nearby... But to see police officers in bullet proof vest carrying rifles makes me feel a bit tense, when I just pop out to get some milk.


I was told yesterday that Takara looks like Jason and Arata is like me. Lots of people think the other way round because they tend to look at them how oriental feature they have. If Jason were Japanese, he would look like Takara, I think.