軽快な動きが全くできない。会社ではキーボードをお腹の上に乗せて、のけぞって仕事をしている。電話に出る時は一大事。やっとのことで身を起こして電話に手を伸ばさなきゃいけない。夜は、寝返りをうつたびにうなって掛け布団を引っ張るから、Jasonまで寝不足かも。


妊娠出産サイトで読んだマタニティ用クッションという物を試してみようと思い、ネットでサーチすると、3種類ある。授乳時にも使える抱き枕変形タイプ、二つクッションが繋がった型、そして三角形のウエッジ型。抱き枕変形型がよさそうだが、アメリカでは安いのに、英国では高い。とりあえず、Ebayで安く売っていたウエッジ型を購入してみた。お腹の下に三角形の細い方をあてて寝るのだが、まあまあ快適。寝返りをうつ事を考えるともうひとついるかも。しばらくこれで寝てみよう。昔シンガポールで買った子供用抱き枕(ブースター)を太ももの間に挟み、普通の枕を肩の下にひとつ置いて、少しは睡眠環境が改善されたようだ。

さて、きのうちかさんの話しにあった、さらしタイプの腹帯、今朝から挑戦している。巻き方はネットで調査。きつさが調節できるので気持ちがいいが、やっぱりすぐにずれるし、トイレに行くたびになんとなくはずしたくなるから面倒くさい。家にいる週末とかにしばらく練習して、もっとお腹が大きくなったら会社にもして行こうと思う。


この腹帯、韓国や中国にもない日本のオリジナルだそうだ。赤ちゃんはお父さんの一部だからと、昔の人はだんなのふんどしを腹帯として使っていたりしたらしい・・・。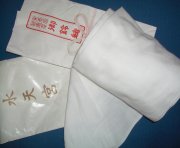 I can not move swiftly at all. I put the keyboard virtually on my bump at work and leaning my back behind . When I have to answer the phone, it is a big work. I have to get up with lots of effort and reach the handset. At night, it will never become comfortable. Whenever I turn my body, I groan and pull the duvet. Jason probably can not sleep well, either.



I read about maternity pillows on the Internet and decided to try them out. There are 3 different types. Bolster like, 2 cushions attached, and wedge shaped types. The bolster type looked good but for some reason they are very expensive in the U.K. unlike U.S. I bought a wedge shaped type from eBay. I slept with it yesterday and it was not bad. I may need another one as I turn my body during night. I put a small bolster from Singapore between my thighs, put a pillow under my shoulders and put this maternity pillow under my bump. Hope my sleeping conditions will be improved.



The cloth type bump belt. I've been wearing it today. I checked how to put it on on the net. Yes, it is quite comfortable as I can adjust the tightness. But as expected, it becomes loose easily and I feel like taking it off whenever I go to the toilet. A bit too much work.... I will try it on weekends for a while to get used to it, then probably at work when the bump grows bigger.


I've read that this bump belts are a Japanese original and they do not exist even in Korea nor China. It's just a piece of long cotton cloth. Women used to use husband's Fundoshi - also a piece of long cloth to use as underwear before Western style briefs were introduced - as a bump belt.....