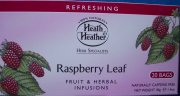 出産が近づくにつれ、やっぱり、例の会陰切開や裂傷をどうにか避けたいなあとうい気持ちが強まってきた。出産前クラスで聞いた会陰マッサージは、一回やってみて痛かったので、結局ほとんどやっていなかった。予定日の6週間前ぐらいから週に、2,3回やるようにということだったから今更遅いとは思うのだが、とりあえず再開した。


自分では手が届かないからJasonが挑戦しているのだが、傍目に見たら奇妙な光景だろう。なんとなく恥ずかしいから、暗めにした部屋で、お腹の突き出た臨月の妊婦が下半身裸でベッドに横たわっている。その両足の間に頭を突っ込んで、薄暗い中で目を見開きながら、オリーブオイルを塗った人差し指でごそごそとマッサージするJason。ああ、こんなに強烈な格好を彼に見せていいのだろうか・・・。


マッサージ以外に、ラズベリー葉茶を飲むと、出口が柔らかくなってよいという話しを、さがみさんにお借りしていた「ファットレディースクラブ」(The Fat Ladies Club) というイギリスの妊婦たちのエッセイ本で知った。ネットでサーチしてみると、コベントガーデンの
Neal's Yard
や
Whittard
でも「出産にいい」と銘打って売っている。急いで一箱買って、がぶ飲みしているが、効果の程は・・・?


Approaching the X day, I've started to feel strongly that I want to avoid Episiotomy. The massage we were recommended at the Antenatal class has been done for only a couple of times because it is so uncomfortable. We are supposed to start the massage from 6 weeks before the due date. It will be probably too late now but we have started it again anyway.



I can not reach there by myself, and apparently, Jason has to do it. It must be a very strange scene if somebody was looking at us. There is a 9 month pregnant woman with a huge bump lying on bed in a room with dim light . She is half naked. A man is putting the head in between her legs with his eyes wide open. He is massaging 'there' with his olive oil soaked fingeres. Oh, my god! How embarrassing!



Apart from massages, I've found that Raspberry leaf tea is good. It soften the 'entrance'. I got this information in the book I borrowed from Sagami, 'The Fat Ladies Club'. On the internet, the web site of
Neal's Yard
or

Whittard
says it is good for baby's delivery. I bought a box of the tea and have started to drink plenty every day since.