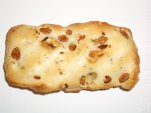 お菓子の中で、ドーナッツ、Twigletsの他に無性に食べたくなるのが豆もち。川野が買ってきてくれた一袋は30分で食べてしまった。写真を見てもよだれが出る・・・。


さて、今日は、フィジオセラピー科の出産前クラスに出席。テーマは出産時のポジション、TENS、マッサージ。


前にも調べたが、出産時の赤ちゃんの位置は下向き、顔が背中の方を向いている状態が望ましい。34週ぐらいから、寝る時は左横に寝る、座る時は腰が膝の上に来るようにする、背中が真っ直ぐで少し前倒しの姿勢をとる、などに注意をすると、赤ちゃんのポジショニングによいと今日のクラスでも言っていた。早くから調べていたはずだが、やってなかったなあ。だから赤ちゃんがまだエンゲージもしてないのかしら。


実際の分娩時の姿勢について。非常に論理的で、1. 重力を利用し、2. 仙骨(尾骨の上の骨)を後ろに引き、3. 子宮から出口まで真っ直ぐな出産路を確保する、ということに尽きるらしい。


出産の第一段階では、立ったまま何かに、椅子に座ってパートナーに、椅子に反対に座って背もたれに、寄りかかり、(腰より上の位置の何かに摑まり)、体をだらんとさせる。大切なのは常に真っ直ぐ垂直に、そして前かがみを保つこと。立ったまま、陣痛にあわせて腰を前後左右に振るのもいい。


第二段階では、膝を立てて、ビーズクッションなどの上に寄りかかる、パートナーに背中を押えてもらってしゃがむなどの姿勢。陣痛の合間に休む時は横向きに。第二段階でエピデュラル(硬膜外麻酔)を使っている場合は、動き回れないので、この場合も横向きに横たわる。そして、助産婦やパートナーが足を持ち上げたりして出産の手助けをするらしい。私はエピデュラルをする予定なのでこれかな。どちらにしろ、ドラマの出産の場面のように、仰向けになって産むことは非論理的、ありえないということ。


TENSについて。電流が痛みの信号が脳に送られるのを防ぎ、痛み止めホルモン、エンドルフィンを促進する。38週を過ぎたら試してみるように。確証はないが、まれに陣痛を引き起こすことがあるので、それより早い時期には使わないほうがいい。うちはJasonに試してもらったからいいや。


マッサージ。背骨に沿って上から下になぞる、腰の辺りをぐりぐり押す、背骨を両手で押していくなどのマッサージがTENSのエンドルフィン促進と同じ効果もあり、出産時にいいらしい。さっそくJasonに教えておこう。


Apart from doughnuts and Twiglets, I have a craving for Mamemochi, rice cracker with soya bean, as titbit. The package Kawano got from Japan disappeared in just only half an hour. Even this photo makes my mouth water!


Went to an Antenatal class run by a physiotherapist. We discussed about labour positions, TENS and massage.


Fetal positioning:

The best baby's position when we are in labour is head down and baby facing to the back. To get this positioning, we should pay attentions to our postures in every day life from about 34 weeks. When lying down, lie down on the side, preferably on the left. When sitting, try to position our hips higher than the knees. When standing or sitting, upright and slightly lean forwards. I've known this already but never put this into practice. Probably too late for me now.


Labour positioning:

Very simple and logical. 1, Use gravity 2. Sacrum moving backwards 3. Straight birth canal


During the first stage:

If possible, stay on feet, leaning forward and rocking hips side to side/up and down with each contraction and keep the bottoms wiggling during contractions. Sitting or standing against something (wall, back of a chair or your partner!) and hang on to it with arms and let your body sag. Stay as upright and forward as possible.


During the second stage:

Kneel on the floor knees apart and leaning over a beanbag etc. Or squat while your partner is holding you. When resting between contractions, lie on your side. If you are using Epidural at this stage, you can only take this lying position. Midwife or your partner helps you to hold up leg etc. Most probably, Jason will have to be involved to the labour actively by holding up my leg etc because I'm planning to use Epidural! By the way, the labour scenes in TV drama don't seem to be either logical or realistic because pregnant women always lie down on the back.


TENS:

TENS prevents pain signal from travelling to the brain and stimulates to release the natural pain killer Endorphins. Better test the machine after 38 weeks. The use of TENS may induce labour and not recommended to test before. Well, for us, Jason tried it when the machine arrived and it should be enough!


Massage during labour:

Stroking, kneading and pressuring. Theses techniques have the same effects as TENS machine, releasing Endorphins. Hope Jason will give me massages!