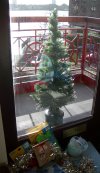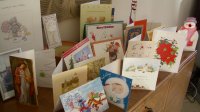 クリスマスの朝。眩しいほどの快晴。朝食後、クリスマスプレゼントを開ける。まだ生まれてこない赤ちゃんの分は、未開封のままツリーの下に。


明後日に予約がある分娩誘発、やはりしたくない。キャンセルするかな。ただ、その前に生まれてくれればいいわけだからと、散歩に行く。実は、きのうも出発はしたのだが、5分も歩かないうちに頭上からの鳩のフン攻撃に遭い、退散。夕方、もう一度試みたが、寒すぎて1分も持たずに、退散。運が悪いし、意志が弱い。今日は天気がよく気持ちよかったので、

カナリーワーフに新しくできたマリオットホテル

に向かってテムズ川沿いを歩いた。約40分で到着。カフェでお茶をして、戻ってきた。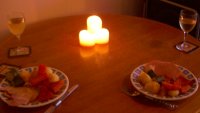 Jasonがクリスマスディナーを準備しているおいしそうな匂いがする。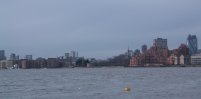 It's Christmas day! Weather was so good this morning. After breakfast, we opened Christmas presents. Those for the baby have been left unwrapped.


I really don't want to go for induction on Monday. Shall I cancel the appointment? Well, if the baby comes out before, it'll be the best. We decided to go for a long walk. In fact, we were going to go for a walk yesterday. In our first attempt, we came home after 5 minutes because a nasty pigeon dropped a bomb right on my head. In the evening, we tried again, but we realised it was too freezing to continue just about 100 meters later. Bad luck and weak will. This morning, we could manage to complete our mission. We walked to

the newly opened Marriott hotel in Canary Wharf

in about 40 minutes, had some tea and came back.


Jason is now preparing Christmas dinner.... smells nice!