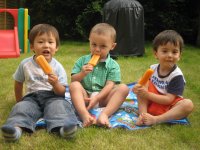 ちびっ子三人組・・・の母親達でWoking、Victoria Theatreのロッキーホラーショー(RHS)へ。


小道具持って仮装して歌って踊って、参加することに意義があるショーだけれども、私は一度も仮装して行った事がない。でも、今回は初めて、「次回はドレスアップするぞ」と思った。


だって、半分以上がすごい格好していたので

(こんな感じ)

、普段着でいる方が恥ずかしかった。ロンドンで見るRHSより盛り上がっていたような気がする。みんな近くに住んでいるから仮装して出て来易い?それとも最終日だったから?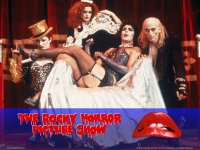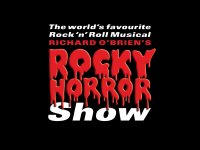 Woking公演の最終回だったので、終演後の挨拶に、脚本を書いた(なんと1973年に!)リチャード・オブレイエンも登場して益々盛りあがった。


劇場まで家から歩いて5分っていうのも近郊都市のいいところ。やっぱりWokingに家を買うか~。


The mothers of these boys went out together to see Rocky Horror Show (RHS) at Victoria Theatre in Woking.


RHS is the show we participate by dressing up, dancing, singing.... I have never dressed up for it before but I really felt I will have to do it next time.


Well, more than half the audience today dressed up.

(Like this!)

I even felt out of place without proper dress code! I'm sure the audience in Woking enjoy the show more than those who are at RHS in London. Is it because we are all local and it's easy to come out in kinky clothes?


It may probably because we went to the very last show in Woking. When the cast came out to thank us at the end of the show, even Richard O'Brien, who is the creator of RHS, appeared on stage!


The theatre is only 5 minutes walk from our flat. Woking has gained another point from me as a good place to settle down!